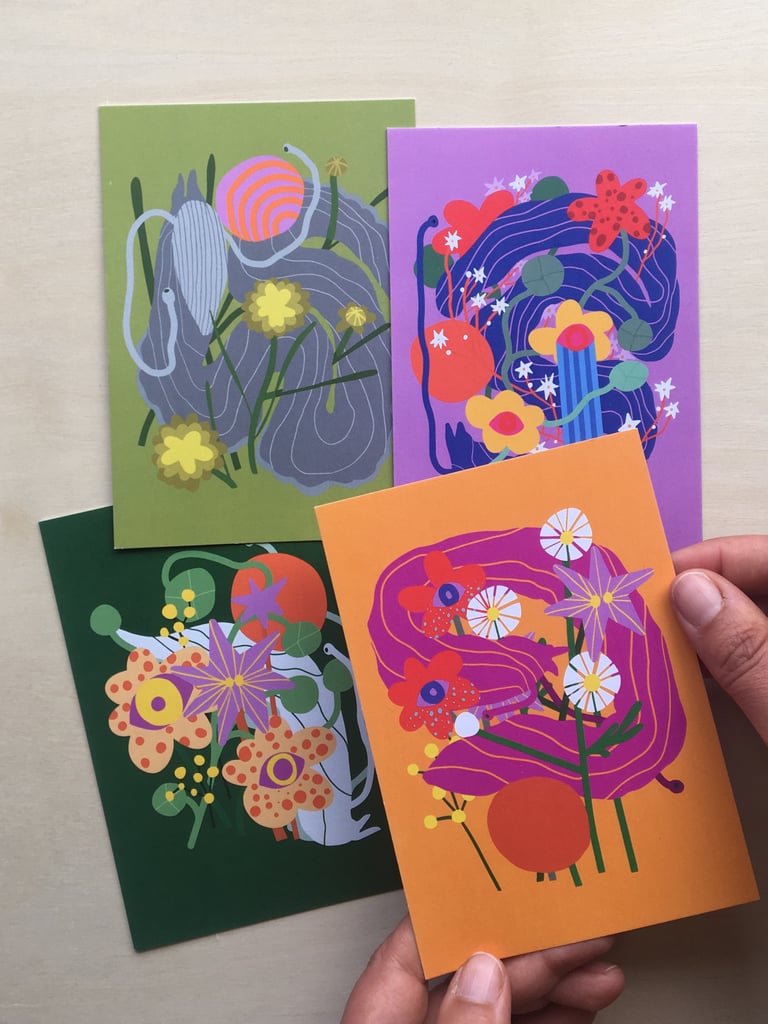 A set of four A6 postcards featuring colourful depictions of snails. Blank on the reverse ready for message writing.
Eco printed in Melbourne with vegetable based inks, on 350gsm post consumer recycled card – the cards can be displayed as art, but note they may fade over time as they are not archival quality.
To be considerate of resources envelopes are only added if requested. The envelopes come as a mix of colours and are FSC (Forest Stewardship Council).
Available options:
Postcard Set
• Four A6 postcards (10.5 cm w x 14.8 cm h)
Postcard Set with Envelopes
• Four A6 postcards (10.5 cm w x 14.8 cm h)
• Four colourful envelopes (colours vary)
Please visit the Postage page for information regarding delivery.
Deliveries may be slower than usual at this time. Take Care.